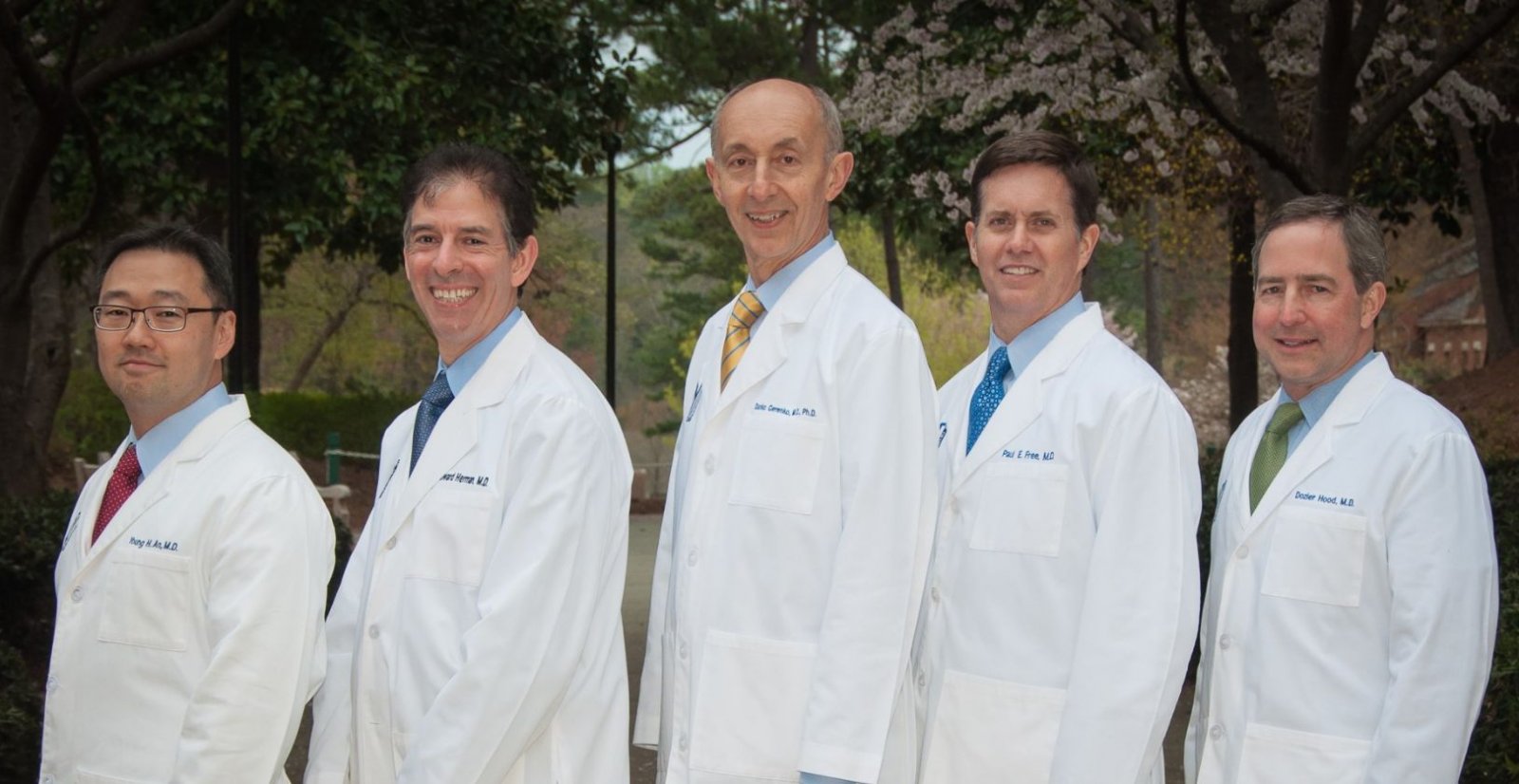 Our Commitment to
The Best Medical Care
ENT of Georgia South has five full-time board-certified ear, nose and throat specialists, known as otolaryngologists, who combined, have more than 100 years of experience providing quality, compassionate care for residents of Metro Atlanta. Each is board certified by the American Board of Otolaryngology and all have double certification — four in the field of sleep medicine and one in otology.
Our physicians are known not just for providing exceptional ear, nose and throat care in the Metro Atlanta area, they are known nationally and worldwide as pioneers in treating conditions such as sleep apnea, snoring, sinusitis, hearing loss and vertigo in patients of all ages.
New patients of ENT of Georgia South will soon discover what thousands in Metro Atlanta have already experienced in the past 35 years — that no other ENT practice in the area can match the innovation, breadth of services and quality of care delivered in each of the practice's three locations.
ENT of Georgia South
Varied
Today is my second visit with Dr. Lindsay Lanson. I like her a lot. My first impression of her is warm and friendly. She wants to know what problems you're having, and addresses each one in laymen's terms. She's a keeper! She makes me feel very comfortable.
ENT of Georgia South
Varied
I found Dr. Hood attentive, reassuring and understandable during my office visit. I had heard good things from friends and associates about Dr. Hood and they were not wrong. I would highly recommend him to others.

ENT of Georgia South
Varied
I would like to take this opportunity to say a BIG THANK YOU to Lindsay Lanson, Au.D. with ENT of Georgia South. From the very beginning she made a scary situation easy and relaxing. She explained everything in easy to understand conversation and told me we would work together to get the best outcome possible for me. And I believe she did just that! I have been to the office on several visits after I got my hearing aids. Each one was full of information and her making sure I was able to understand and use my hearing aids like I needed to, to be able to hear my grandchildren and understand them...I could go on and on with my amazement of being able to hear again but I will just end with this, thank you from the bottom of my heart for helping me hear all the things I had lost and for making it easy to do!!!
ENT of Georgia South
Varied
I will trust Dr. Wattman's expertise and any recommendations...Without hesitation, I would suggest a visit as a First choice to ENT of Georgia South for any ear nose or throat needs OR any hearing needs.

ENT of Georgia South
Varied
From the staff up front, to the Doctors [Paul Free, M.D. and Michele Wattman, Au.D.] and even the lady I talked with on the phone for my appointment...all wonderful. Professional and yet extremely kind.
ENT of Georgia South
Varied
Dr Lanson has helped me so much with my hearing. I am 87 year old and can only hear in one ear. She is helpful, patient and kind. Thanks to the personal interest to get just what I needed -- I enjoy my tablet, TV and family!
ENT of Georgia South
Varied
Dr. Cerenko is a talented, caring surgeon. They don't come any better! Dr. Rula Fritz has provided great attention and patience to my audiology needs. A great group here on the Southside!

ENT of Georgia South
Varied
My appointment with Dr. Fritz was very informative and I can"t wait to get my hearing aids.

ENT of Georgia South
Varied
She [Dr. Wattman] was very thorough & pleasant and described & discussed my condition with me. As well as any follow up in the future.
ENT of Georgia South
Varied
Dr. Young [An] was very knowledgeable and explained in detail what was going on and the treatment going forward, staff was friendly and overall experience was great would definitely recommend to friends and family.

ENT of Georgia South
Varied
Very good - explained my symptoms - problems - explained everything - causes.
ENT of Georgia South
Varied
For a long time I couldn't find a right doctor which can help me with my problems. When I had the first appointment with Dr. Danko Cerenco [Cerenko] I believed that doctor can help me and I can trust him. And peace came to my heart. I understood that I'm in a right place with the right doctor. I always will be greatfull not only for the surgery and for doctor's personality. I Thank You for giving me peace and my life back.
ENT of Georgia South
Varied
Wonderful experience with seeing Dr. Lanson. She made everything comfortable for my 4 year old son. Very friendly.
ENT of Georgia South
Varied
I have been a patient of Dr. Free for years and always request an early appointment knowing that I would be seen in a timely manner and able to schedule other activities because I am seen on time. I am very comfortable with Dr. Free and feel that he explains thoroughly what is going on with me. As a matter of fact, I know that I have improved greatly and owe my positive experience with the CPAP as a result of his coaching, explaining and encouragement.
ENT of Georgia South
Varied
Appointment with Dr. Lindsay Lanson to discuss post-hearing eval options. Spent about an hour - explaining in-depth my hearing aid options. Answered all my questions and took the time to work with me. Highly recommend

ENT of Georgia South
Varied
[Dr.] Rula was very patient kind and professional, taking time to explain the process of tests and results.
ENT of Georgia South
Varied
Our experience was a pleasurable one. As she [Dr. Fritz] did her thing she explained the results to us. The information was very helpful and clear. Thanks to all the staff of ENT [of Georgia] South!
ENT of Georgia South
Varied
Dr. Cerenko is the very best. My ENT referred me to Dr. Cerenko after years of infection that would not go away. It took awhile but infection is gone and I went 6 months without seeing Dr. Cerenko which is wonderful.
ENT of Georgia South
Varied
Was very friendly, professional, and very easy to understand what he was doing and why. Would recommend Dr. Free in a heartbeat.

ENT of Georgia South
Varied
I very much appreciate Dr. Herman's persistence in helping to solve my medical needs. I have found him to be kind and easy to work with. The Stockbridge office staff is very competent and friendly.
ENT of Georgia South
Varied
Dr. Lindsey, you and the staff at ENT of GA. are extremely nice & professional. I have enjoyed being your patient. You are so sweet an made a bad case more bearable. You have more energy, you make me tired watching you walk. Ha-ha. Keep up the good work. Merry Christmas & Happy New Year Love you!
ENT of Georgia South
Varied
Dr. Wattman has been very kind. Patient and thorough. I immediately felt comfortable with her and appreciative of her explanations and answers to my questions. (sometimes I ask the same questions multiple times)...
ENT of Georgia South
Varied
She was courteous, very precise in explaining issues I have. She seemed to know the thing I needed before I ask her. Would recommend her to anyone I know that needs a hearing test.
ENT of Georgia South
Varied
Nice office staff. Dr. Lanson - On time, Always pleasant - even remembered my vacation and asked about it!! Always professional, explains condition of hearing and olutions so very well. Takes the time to answer all my question. Very kind polite - would highly recommend her!!
ENT of Georgia South
Varied
This was my first visit. Dr. Fritz gave me one of the best hearing tests that I have ever had. As an US Army aviator, I've had over twenty hearing tests and Dr. Fritz was outstanding. She explained every thing to me in a very clear manner.

ENT of Georgia South
Varied
Dr. Paul Free was wonderful. He listened, he diagnosed the problem and his recommendations took care of my problem. He was professional and kind. I highly recommend him. His office staff were efficient and kind. Noteworthy practice. Thank you.

ENT of Georgia South
Varied
I have been a patient of both Dr. Hood and Dr. Young An at this clinic for more than ten years. Those have been satisfactory and productive years. During every encounter the professionalism of all people at this clinic has been exemplary.
ENT of Georgia South
Varied
The entire staff from start to finish has been nothing but immaculate. Dr. Hood is fantastic, I felt very comfortable and at ease. Key points: - Knowledgeable - Friendly - Honest - Respectful Truly exceptional!

ENT of Georgia South
Varied
My experiences with ENT of Georgia have been extraordinary. Before I first came to see them I didn't know what I was missing. Having been connected to construction work over my career I didn't know how bad my hearing was. ENT of GA, particulary Lindsay Lanson, Au.D., gave me a new meaning to my life. I'm on my second set of hearing aids and people have to be careful what they say around me now! Thanks also to Dr. Dozier Hood!.
ENT of Georgia South
Varied
Dr. Herman has tremendous expertise and a wonderful, friendly bedside manner.

ENT of Georgia South
Varied
Dr Herman is a true professional in every sense of the word, a great physician. Listens to my concerns, tells me exactly what the problem is, and takes appropriate action to deal with my problem. He is very caring and easy to talk to which is so important. His office staff is friendly and very helpful. Highly recommend him, already have recommended him, and will continue to do so.

ENT of Georgia South
Varied
I knew my hearing was not good and my family was as frustrated I was. I went in for the thorough evaluation and it confirmed I needed aids to hear adequately. Dr. Lanson gave me a thorough explanation of my options & outlined the costs involved in each. My husband & I made the decision which aids were best. We purchased them & pd them off over time. I believe having the hearing aids is one of the best decisions I've made in the last 15 years. I've had the aids a yr and a half now. I hear everything now. There was a short adjustment period (1-2 wks) and now I never go without them. They changed my interaction with others both at home & in social settings. Now I'm a much happier person.
ENT of Georgia South
Varied
Dr. An is a friendly, knowledgeable & professional person. He makes you feel comfortable. He listens to your questions & answers them in an honest & direct manner. It's great to have him on your team. Keep up the good work!!

Meet Our
Expert Physicians
Meet Our
Audiologists
The audiologists of ENT of Georgia South work side by side with our physicians providing diagnostic audiologic examinations to support correct diagnosis of your hearing problems. Together, with our physicians we design and implement comprehensive hearing loss treatment and management programs utilizing innovative technology, assistive devices, and communication skills. Our full-time audiologists are all Doctors of Audiology who have attained the highest level of training in the field of audiology and put their experience to work for you.
Our Convenient
Office Locations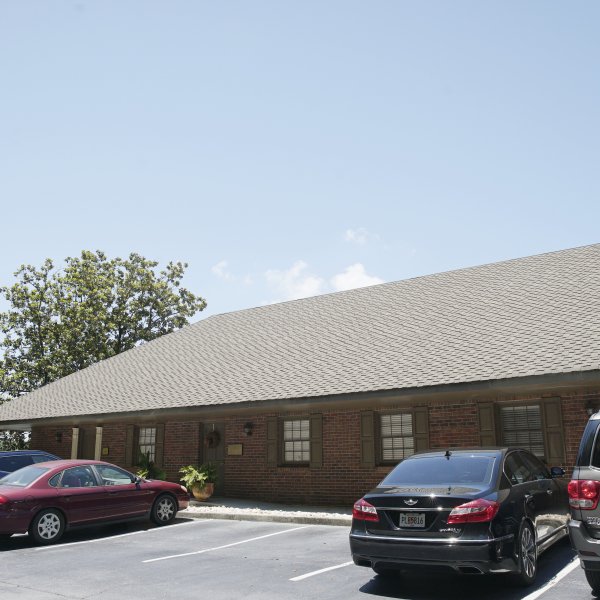 Buckhead
1218 West Paces Ferry Road NW
Suite 208
Atlanta, GA 30327
770-991-2800
Monday - Thursday 8am - 4:30pm
Friday - 8am-2:30pm